Hume Tennis April Holiday Tennis Camps
Talent Intensive Camp
Hot Shot Camps
This holidays Hume Tennis has three weeks of tennis for players of all levels. With Tennis Australia tournaments being prepared to return in 2021, Hume has created a weekly tennis schedule that will guarantee aspiring tennis players holistic practice with meaningful matches.
April 6th – 9th
Hot Shots Camp: 

Tuesday – Friday 9.00am-12.00pm
April 12th – 16th
Hot Shots Camp: 

Monday – Friday 9.00am-12.00pm
April 12th – 13th
JT Pre-Tournament Talent Intensive Camp:

Monday 10am – 4.00pm and Tuesday 10am – 4.00pm
HUME TENNIS HOLIDAY CAMPS
UTR and Hot Shot Training Camps
---
About Hume Tennis Camps
Talent Intensive Camps
Week 1: Monday 12th and Tuesday 13th April
$70 per day or $120 for both days 
Hume's Talent Intensive Training Camps provides players with expert training advice and match play throughout the school holidays, and now introducing UTR (Universal Tennis Rating).
Each six-hour training day focuses on:
Monday and Tuesday
10am-4pm
Professional warm-up and cool downs
Footwork development and movement patterns
Technique enhancement
Tactical plays for both singles and doubles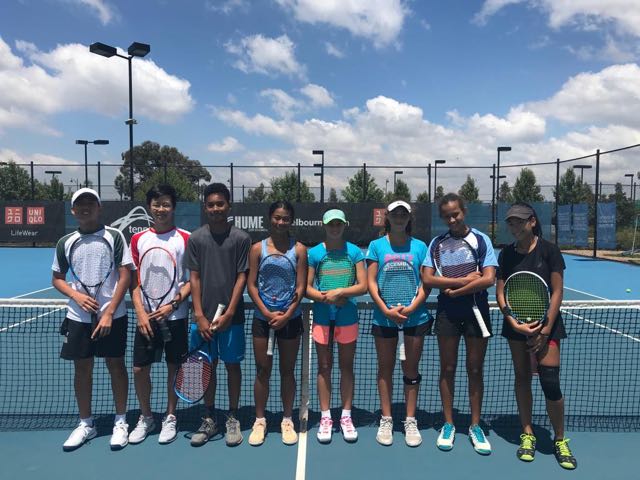 ---
UTR Tennis Matchplay
UTR is a global rating system that is used to rate players on a scale from 1 to 16. With there currently no official tournaments being played in Australia the UTR Matchplay events are a great way for players to get meaningful matches this school holidays.
Each matchplay event includes:
6 hours of matchplay each day
Singles and doubles matches
Best of three set matches
Player receive a UTR rating
**Did you know anyone who has played a Tennis Australia Junior Tour (AR Ranking) will have a UTR rating?**
Click the video below and hear from Hume Tournament Director, Kale Nairn to find out how to create your own UTR account and join the Hume Tennis UTR Matchplay.
---
Hot Shot Camps
Week 1 (6th-9th April): Tuesday – Friday (4 days) / Week 2 (12th – 16th April): Monday -Friday (5 days)
$30 per day or $120 per week
Hot Shot training camp will be held each weekday morning over the school holidays. Conducted by Hume Tennis and Tennis Australia qualified coaches the Hot Shots Camps will be full of tennis games and lots of fun.
The camps are ideal for players looking for additional coaching/training on the school holidays and looking to improve their game!
Tennis is what we do and love – so you can count on us to provide your children with an outstanding experience this school holidays.
Limited spots available – so don't miss out….