Dear Members & Friends,
It has been one long winter like no other and all I can say to members and friends is "Welcome Back".
Over the last 100+ days we have missed everybody and the Hume team can't wait to welcome back new and old friends.
As of this Thursday we will be able to offer our full suite of adult and junior programs, so I encourage families who are not sure of their old times to email or call the Welcome Desk. See below for full list of what is back and from when it starts again.
Over the next few weeks we will be updating on social media all that is happening and back – so to make sure you have the latest information follow us on 
facebook
 and 
instagram
.
We would like all families to know we have developed a detailed Covid safe plan with the assistance of Hume Council and Tennis Victoria to ensure the safety of players, but do ask anyone who may have symptoms not to come to the centre.
Finally congratulations to all those Tiger fans, especially Alex (Hume's Administrator) on their amazing win. BUT now footy is over it is time for tennis to return🎾👍.
I look forward to catching up with everyone over the next few weeks and hope everybody is excited to get back on the court as we are.
Tim Connelly
Hume Tennis Manager

Hot Shots
Your child's lesson day and time will remain the same from Term 2.
If you cannot remember your child's class booking, or you need to change their time/day, please call the office.
If you are on direct debit payment, this will resume from thus Thursday and cover the next two weeks of lessons.
Last day of Term 4 is Sunday 20th December.
To make an enquiry – click here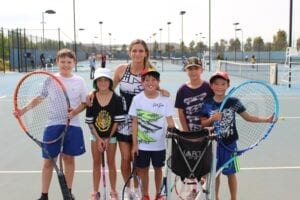 Squads
A, B & C Grade Squads – Monday 2nd November
Performance & JT Development Squads – Wednesday 3rd November
Orange Development Squad – Thursday 29th October
Green Development Squad – Friday 30th October
Bookings from last term will automatically roll over – no need to re-book
To make an enquiry – click here

Adult lessons & Social Tennis
Social tennis is one of Hume's most popular progams. It welcomes all players of levels and experience to come and have a go!
Tennis Xpress & Social tennis – resumes from Sunday 1st November & Wednesday 4th November
To make an enquiry – click here
Cafe & Pro Shop
Pro Shop reopens on Wednesday 28th October – max. two patrons at a time
Cafe seating will reopen on Wednesday 28th October – max. 10 people indoors at any one time and two patrons per table.
If you have queries regarding lessons or making a booking – call 1300 486 382 or click here